Can't-Wait Wednesday is a weekly event, hosted by Wishful Endings, that spotlights upcoming releases that we're eagerly anticipating.
This week I am anticipating the release of a book by an author I discovered earlier this year, Lyssa Kay Adams. I read the first book in this series (check out my review HERE) and I am waiting for my order of the second book to arrive in a few weeks. This is the third book and I can't wait for it to be out. I am definitely going straight to pre-order this book.
'Crazy Stupid Bromance'
---
Synopsis:
A hacktivist and a cat café owner decode the friend zone in this romantic comedy from the author of Undercover Bromance.
Alexis Carlisle and her cat café, ToeBeans, have shot to fame after she came forward as a victim of a celebrity chef's sexual harassment. When a new customer approaches to confide in her, the last thing Alexis expects is for the woman to claim they're sisters. Unsure what to do, Alexis turns to the only man she trusts—her best friend, Noah Logan.
Computer genius Noah left his rebellious teenage hacker past behind to become a computer security expert. Now he only uses his old skills for the right cause. But Noah's got a secret: He's madly in love with Alexis. When she asks for his help, he wonders if the timing will ever be right to confess his crush.
Noah's pals in The Bromance Book Club are more than willing to share their beloved "manuals" to help him go from bud to boyfriend. But he must decide if telling the truth is worth risking the best friendship he's ever had.
---
Expected Publication Date: October 27th 2020 by Berkley
Pages: 352
Genre: Romance
Buy: Amazon
---
The Author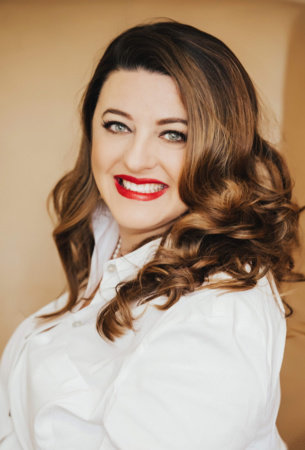 Lyssa Kay Adams is the pen name of an award-winning journalist who gave up the world of telling true stories to pen emotional romances. She's also a diehard Detroit Tigers fan who will occasionally cheer for the Red Sox because her husband is from Boston. Lyssa lives in Michigan with her family and an anxiety-ridden Maltese who steals food and buries it around the house and who will undoubtedly be a character in a future book.
Things Lyssa loves: Baseball pants, mashed potatoes, and that little clicking sound that scissors make on the cutting table at fabric stores.
Things she doesn't love: Mean people, melting ice cream cones, and finding food in her underwear drawer.
Keep up with Lyssa on Twitter at @LyssaKayAdams. Please note: She mostly tweets about baseball pants and mashed potatoes.
---
Copyright © Biyai Garricks
Unauthorized use and/or duplication of this material without express and written permission from this site's author and/or owner is strictly prohibited. Excerpts and links may be used, provided that full and clear credit is given to Biyai Garricks, rovingbookwormng.com with appropriate and specific direction to the original content.