I have had this book on my TBR for months now. I had previously read two books in this series, #1 and #3 earlier this year but I needed to read something different at the time so I moved on to other books until only recently.
I really liked this book much more than the other two in this series. Probably because I found the two main characters Leah and Judah Maccabees quite likable and relatable. The story was told from the eyes of both characters and centers around how Leah leaves her abusive father to marry Judah whose father, a Jewish Priest resists the powerful Antiochus IV who issues a decree for all Jews to stop worshiping Adonnai as they do but conform to his laws. Leah is happy she is starting a new life with Judah as they all move from Jerusalem to the little village of Modieen, but upon the death of her father in-law, Judah is appointed as the commander of the armies of Israel even when he is not the first born of his father. Although Leah is terrified of violence and war, she finds a way to accept that she is a warrior's wife and learns to support him in his fight for freedom for the Jews and their unborn children.
This is a story about love, commitment, courage and obedience to God. Reading the series has been quite educative and I have learnt a lot about what took place during "The Silent Years" which was not recorded in the bible. I enjoyed reading about Leah and Judah's relationship as it bloomed into something much stronger and better than they both thought it would ever be. This is my best story yet even if it was primarily filled with Israel at war with their enemies.
I recommend to all lovers of historical fiction and/or Christian fiction.
Rating: 4 Stars
Published: January 2nd 2018 by Bethany House Publishers
Pages: 384
Genre: Historical Fiction
The Author: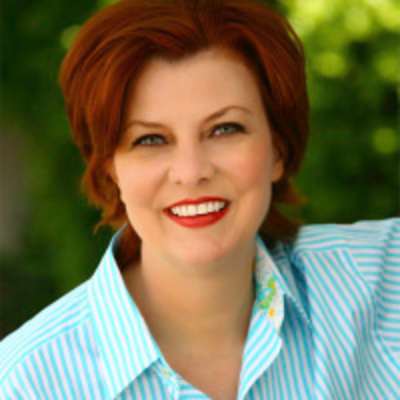 Christy-Award winner Angela Hunt writes for readers who have learned to expect the unexpected in novels from this versatile author. With over three million copies of her books sold worldwide, she is the best-selling author of more than 100 works ranging from picture books (The Tale of Three Trees) to novels.
Now that her two children have reached their thirties, Angie and her husband live in Florida with Very Big Dogs (a direct result of watching Turner and Hooch and Sandlot too many times). This affinity for mastiffs has not been without its rewards–one of their dogs was featured on Live with Regis and Kelly as the second-largest canine in America. Their dog received this dubious honor after an all-expenses-paid trip to Manhattan for the dog and the Hunts, complete with VIP air travel and a stretch limo in which they toured New York City.
Afterward, the dog gave out pawtographs at the airport.
Angela admits to being fascinated by animals, medicine, psychology, unexplained phenomena, and "just about everything" except sports. Books, she says, have always shaped her life— in the fifth grade she learned how to flirt from reading Gone with the Wind.
Her books have won the coveted Christy Award, several Angel Awards from Excellence in Media, and the Gold and Silver Medallions from Foreword Magazine's Book of the Year Award. In 2007, her novel The Note was featured as a Christmas movie on the Hallmark channel. Romantic Times Book Club presented her with a Lifetime Achievement Award in 2006.
In 2006, Angela completed her Master of Biblical Studies in Theology degree and completed her second doctorate in 2015. When she's not home reading or writing, Angie often travels to teach writing workshops at schools and writers' conferences. And to talk about her dogs, of course.
---
Copyright © Biyai Garricks
Unauthorized use and/or duplication of this material without express and written permission from this site's author and/or owner is strictly prohibited. Excerpts and links may be used, provided that full and clear credit is given to Biyai Garricks, rovingbookwormng.com with appropriate and specific direction to the original content.