After reading the first book in this sequel (The Bromance Book Club), I started searching for where I could purchase this book desperately. I was lucky to purchase a copy by chance and I was already excited to see what the author would do in this book.
Although this book is a sequel to 'The Bromance Book Club' you can totally read it as a standalone. The story follows the founder of the bromance book club Braden Mack and Liv who is a chef (and also Thea's sister -the protagonist in the first book). Liv had met Braden months earlier at her sister's house but things take a swift turn when they meet again at the restaurant where she works. When Liv walks into her celebrity boss sexually harassing a younger coworker, he threatens and fires her. She is livid and seeks revenge and the only person she knows may be of help is the annoying Braden Mack. The two make plans to undo her ex-boss and in the process they learn more about themselves and each other.
This one didn't meet my expectations compared to the first book and I think it was primarily because these were the two characters I liked the least from the first book. The story in itself wasn't bad at all and with sub-themes such as harassment, gender inequality and sexism it turned out to be really okay. My favorite characters were Rosie and Hop. I loved the dynamics around their relationship and I hope they will feature in the next book.
I will still recommend this book as a good romance book with a nice story to read when you want to relax and escape the world. I actually enjoyed reading it.
Rating: 3.5 Stars
Published: March 10th 2020 by Berkley
Pages: 320
Genre: Romance
Buy: Amazon
---
The Author: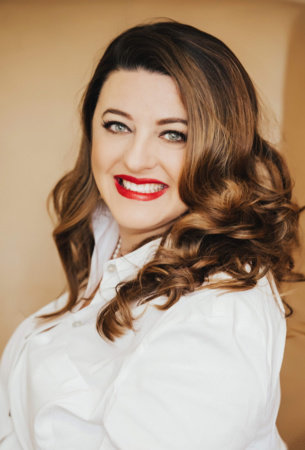 Lyssa Kay Adams is the pen name of an award-winning journalist who gave up the world of telling true stories to pen emotional romances. She's also a diehard Detroit Tigers fan who will occasionally cheer for the Red Sox because her husband is from Boston.
Lyssa lives in Michigan with her family and an anxiety-ridden Maltese who steals food and buries it around the house and who will undoubtedly be a character in a future book.
Things Lyssa loves: Baseball pants, mashed potatoes, and that little clicking sound that scissors make on the cutting table at fabric stores.
Things she doesn't love: Mean people, melting ice cream cones, and finding food in her underwear drawer.
Keep up with Lyssa on Twitter at @LyssaKayAdams. Please note: She mostly tweets about baseball pants and mashed potatoes.
---
Copyright © Biyai Garricks
Unauthorized use and/or duplication of this material without express and written permission from this site's author and/or owner is strictly prohibited. Excerpts and links may be used, provided that full and clear credit is given to Biyai Garricks, rovingbookwormng.com with appropriate and specific direction to the original content