Happy New Week Lovelies!
Welcome to Memory Lane Mondays!
This is a weekly feature of unforgettable books I have read in times past which have not had the chance to be reviewed on this blog as I read them a long time ago. Lets' call them my personal classics. I will be featuring a new favorite every week and I hope you will be interested to read and enjoy some as I have.
This week's pick is….
'High Society' by Ben Elton
This is another hilarious and memorable book by Ben Elton. I read this book about 10 years ago and I still have very fond memories about how the story made me feel when I read it. 
Ben Elton as many already know is one of my favorite and go-to authors because he always delivers a well written, relevant and meaningful story laced with wit. 'High Society' is no exception and as usual, I highly recommend.
Have you read this book? 
---
Synopsis:
The war on drugs has been lost but for want of the courage to face the fact that the whole world is rapidly becoming one vast criminal network. From pop stars and princes to crack whores and street kids. From the Groucho Club toilets to the poppy fields of Afghanistan, we are all partners in crime.
HIGH SOCIETY is a story or rather a collection of interconnected stories that takes the reader on a hilarious, heart breaking and terrifying journey through the kaleidoscope world that the law has created and from which the law offers no protection.
---
The Author: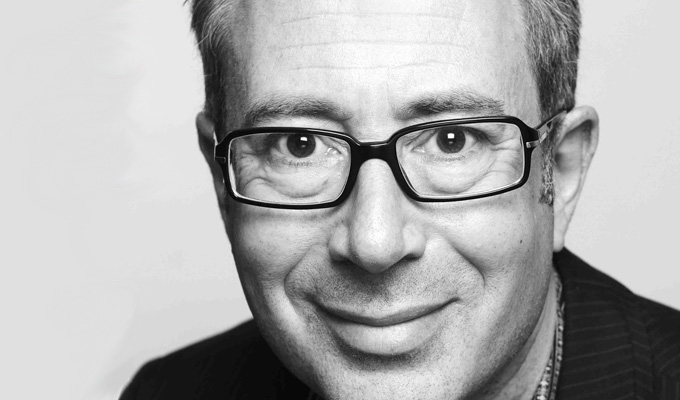 Ben Elton was born on 3 May 1959, in Catford, South London. The youngest of four, he went to Godalming Grammar school, joined amateur dramatic societies and wrote his first play at 15. He wanted to be a stagehand at the local theatre, but instead did A-Level Theatre Studies and studied drama at Manchester University in 1977.
His career as both performer and writer encompasses some of the most memorable and incisive comedy of the past twenty years. His ground breaking work as a TV stand-up comedian set the (high) standard of what was to follow. He has received accolades for his hit TV sit-coms, The Young Ones, Blackadder and The Thin Blue Line.
More recently he has had successes with three hit West End musicals, including the global phenomenon We Will Rock You. He has written three plays for the London stage, including the multi-award-winning Popcorn. Ben's international bestselling novels include Stark, Inconceivable, Dead Famous and High Society. He won the Crime Writers' Association Gold Dagger Award for the novel Popcorn.
Elton lives in Perth with his Aussie wife Sophie and three children.
---
Published: 2003 by Black Swan (first published August 1st 2002)
Pages: 380
Genre: Fiction (Humor)
Buy: Amazon
---
Copyright © Biyai Garricks
Unauthorized use and/or duplication of this material without express and written permission from this site's author and/or owner is strictly prohibited. Excerpts and links may be used, provided that full and clear credit is given to Biyai Garricks, rovingbookwormng.com with appropriate and specific direction to the original content