Our author of the month is the exceptionally brilliant Kiru Taye!
I recently read the seven books in "The Essien Series" by the author (Check out my reviews on "Book Reviews" tab on the menu) and it was a really pleasant experience.
I am particularly in awe of this author because as a lover of romance, it is a breathe of fresh air to read romance themed African stories which are not usually popular in mainstream publishing. Most African writers over the years have concentrated on writing literary fiction and the likes which are primarily based on suffering, injustice and oppression and this is understandably so however, it is definitive of all what Africa and Africans are about. We are also lovers and romantics and I am glad that Kiru Taye has brought out this perspective of our lives.
I was curious about her writing and why she has chosen to write African romance so I contacted her and requested for this interview. I was elated when she accepted the request so here we are.
The Author: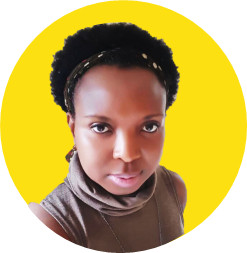 Kiru wanted to read stories about Africans falling in love. When she couldn't find those books, she decided to write the stories she wanted to read. Her stories are sensual, her characters are flawed, and sometimes she adds a dash of exciting suspense.
Her debut novella, His Treasure won the Love Romance Café Book of the Year in 2011. The stories in her popular Essien series are international bestselling novels.
She believes this is the time for African writers of pop/genre fiction which is why she founded the publishing firm Love Africa Press. She is also a co-founder of Romance Writers of West Africa, a support organisation for African romance writers.
Social Media
Facebook https://www.facebook.com/AuthorKiruTaye
Twitter https://twitter.com/KiruTaye
Website: http://www.kirutaye.com/
Pinterest http://pinterest.com/kirutaye/
Instagram https://www.instagram.com/kirutaye/
Goodreads https://www.goodreads.com/author/show/5242699.Kiru_Taye
.
The Interview:
Kiru graciously accepted my request to have this interview and she has answered 10 questions about her life as a published author.
Here we go…….
WHEN DID YOU START WRITING?
Kiru: I wrote as a hobby when I was a teenager. But I didn't consider writing as a serious pursuit until about ten years ago when I was looking for a career change and remembered my love for telling stories.
WHAT INSPIRES YOU TO WRITE ROMANCE STORIES?
Kiru: The simple answer is life. Life inspires me. I love reading romance stories and when I decided to write books it was natural that I would write stories I love reading. I love writing about Africans having fun, falling in love and just being regular humans.
YOUR STORIES USUALLY CARRY ELEMENTS OF CRIME/SUSPENSE IN THEM, WHY IS THAT?
Kiru: If you take away my love for romantic fiction, the next best thing is my love for action thrillers/suspense. So I love being able to blend the two elements in my stories.
Most traditional thrillers have the good person who gets to save the day and ride into the sunset with their love interest. In a romance, I can replicate the rollercoaster experience, develop the love interest while delivering the thrill and emotional satisfaction of a happy ending.
IN YOUR OPINION, WHAT ARE THE MOST IMPORTANT ELEMENTS OF GOOD WRITING?
Kiru: Okay. Let me just say that I'm not an expert. By no means. And what I say is simply my opinion, not a rule. There are so many writing rules and each writer has to determine what works for them. But I believe that telling an engaging story outweighs how a story is structured.
WHAT ARE THE MOST DIFFICULT PARTS OF YOUR ARTISTIC PROCESS?
Kiru: The most difficult part? Just getting a quiet moment to write. LOL. Between running a publishing company and running a family, there are so many things that can steal my time. So I've learned to be quite protective of my time when I'm in the middle of writing a story. It means everything else takes a back seat until the first draft of the story is done. At least that's the theory. J
WHAT WAS YOUR EXPERIENCE TRYING TO GET YOUR FIRST BOOK PUBLISHED AND HOW HAS THAT AFFECTED YOUR GROWTH AS A PUBLISHED AUTHOR?
Kiru: Oh, yeah. Getting the first book published meant submitting to so many publishers and getting rejected. Painful but it's a rite of passage for every author. The best things I had at the time were critique partners who read my stories and told me areas I could work on. So I went back reworked, resubmitted until I finally got an acceptance from a publisher.
WHAT IS YOUR ADVISE TO ASPIRING AFRICAN WRITERS ESPECIALLY IN THE ROMANCE GENRE?
Kiru: Read. Read. Read. Read widely. Not just in the genre you want to write. I can't believe the number of people who claim they want to become authors, yet they rarely read anything.
WHAT ONE THING WILL YOU GIVE UP TO BECOME A BETTER WRITER?
Kiru: Hahaha. Like I haven't given up enough already? As I mentioned earlier, my time is precious when I'm writing so I've learned to say 'no' to things that will steal my time.
HOW DO YOU HANDLE LITERARY CRITICISM?
Kiru: Literary criticism has its place in a writer's growth, whether they come in the form of publisher rejections or book reviews. We learn and we grow. However, writers also have to keep in mind that you will never please everyone. Some people will love your stories and some will hate them. Write what you love to read and hopefully someone out there will love the too.
ARE YOU CURRENTLY WORKING ON ANYTHING YOU WOULD LIKE TO SHARE WITH YOUR READERS?
Kiru: Hahaha. There's always a story in the pipeline. Next up for me is the re-release of the Ben and Selina Trilogy (interracial romance) followed by the release of Mason, Enders book 3 (romantic suspense).
Readers can subscribe to my website to get updates on what's coming soon by visiting: https://www.kirutaye.com/contact
---
Special thanks to the author for granting this interview.
I hope you all enjoyed reading her responses as much as I did.
Do you have any more questions for the author?
Please ask away in the comment box and she will respond accordingly.
Stay blessed!
---
Copyright © Biyai Garricks
Unauthorized use and/or duplication of this material without express and written permission from this site's author and/or owner is strictly prohibited. Excerpts and links may be used, provided that full and clear credit is given to Biyai Garricks, rovingbookwormng.com with appropriate and specific direction to the original content.