Happy New Week Lovelies!
Welcome to Memory Lane Mondays!
This is a weekly feature of unforgettable books I have read in times past which have not had the chance to be reviewed on this blog as I read them a long time ago. Lets' call them my personal classics. I will be featuring a new favorite every week and I hope you will be interested to read and enjoy some as I have.
This week's pick is….
The White Queen by Philippa Gregory
---
I read this book years ago and I think this was the first book I read in the Plantagenet series by the author. This entire series and time in English history happens to be one of my favorite and I always go back to them. In this story, I was intrigued by the protagonist and her mother who has another book in the series focused on her own story. It is a very captivating and interesting story and I highly recommend it to all historical fiction lovers.
This book has was also recently adapted into TV miniseries which I have also seen and I liked very much although not as much as the book as usual. You can also check that out.
Has anyone read this book or seen the TV miniseries?
---
Synopsis:
Brother turns on brother. The throne of England is at stake. The deadly Wars of the Roses have begun. . . ."They ruled England before the Tudors, and now internationally bestselling author Philippa Gregory brings the Plantagenets to life through the dramatic and intimate stories of the secret players: the indomitable women."Elizabeth Woodville, a woman of extraordinary beauty and ambition, secretly marries the newly crowned boy king. While she rises to the demands of her exalted position and fights for the success of her family, her two sons become the central figures in a famous unsolved mystery that has confounded historians for centuries: the lost princes in the Tower of London. Philippa Gregory brings the artistry and intellect of a master writer and storyteller to a new era in history and begins what is sure to be another bestselling classic series.
---
The Author: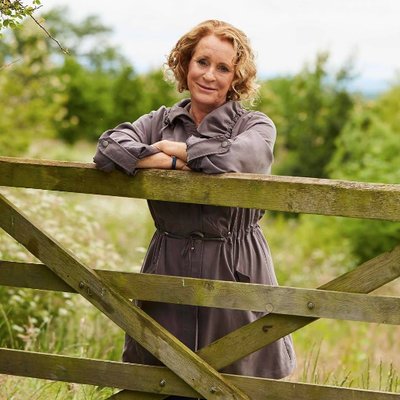 Philippa Gregory is one of the world's foremost historical novelists. She wrote her first ever novel, Wideacre, when she was completing her PhD in eighteenth-century literature and it sold worldwide, heralding a new era for historical fiction.
Her flair for blending history and imagination developed into a signature style and Philippa went on to write many bestselling novels, including The Other Boleyn Girl and The White Queen.
Now a recognized authority on women's history, Philippa graduated from the University of Sussex and received a PhD from the University of Edinburgh, where she is a Regent and was made Alumna of the Year in 2009. She holds honorary degrees from Teesside University and the University of Sussex. She is a fellow of the Universities of Sussex and Cardiff and an honorary research fellow at Birkbeck University of London.
Philippa is a member of the Society of Authors and in 2016, was presented with the Outstanding Contribution to Historical Fiction Award by the Historical Writers' Association. In 2018, she was awarded an Honorary Platinum Award by Nielsen for achieving significant lifetime sales across her entire book output.
---
Published:  August 18th 2009 by Atria Books
Pages: 415
Genre: Historical Fiction
Buy: Amazon
---
Copyright © Biyai Garricks
Unauthorized use and/or duplication of this material without express and written permission from this site's author and/or owner is strictly prohibited. Excerpts and links may be used, provided that full and clear credit is given to Biyai Garricks, rovingbookwormng.com with appropriate and specific direction to the original content.