Hello everyone,
How are you all doing? I hope your week has gone well so far.
I have had a pretty busy week but as always I am grateful and happy to be hear.
It's been a while since I posted a book tag so I thought today would be a good day to do so.
I have been seeing this tag on several book blogs and had taken a mental note to do it later because I thought it would be a fun one to do. I guess now is the time so here we go.
How Many Books Do You Read At Once?
I read a minimum of three books at once. One physical book, one e-book and one audio book. Sometimes, I find myself reading four but I think my maximum would be five. I do this so that I always have a book with me where ever I am.
How Do You Decide When To Switch Between Multiple Reads?
I usually listen to my audio books on my morning and evening walks or some days when my eyes hurt and I don't want to see any paper or screen again for that day. E-books work well when I am on the go, waiting for a meeting, appointment, commuting to and from work, e.t.c. Everyone is on their phone anyway and are probably assuming you are browsing on social media like everyone else. I read my physical books everyday before I go to bed as part of my night routine.
Do You Ever Switch Bookmarks Pathway Through A Book?
No. I can't remember doing that.
What Time of the Day Do You Read The Most?
Usually at before bedtime.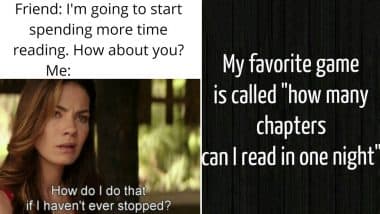 How Long Do You Read In One Session?
It depends on the book. If it's one with a really interesting story then I won't sleep until I'm done with it. For some others, I pace myself to read the books.
Do You Read Hardcovers with the Dust jacket Off?
Why would anyone want to do that. Most of my hardcover books have pretty covers which I love to look at so, the jacket definitely stays on. The flap also serves as a good bookmark. . However, taking off the jacket has it's own uses too especially when you don't want people around knowing what you are reading (winks*).
What Position Do You Mainly Use To Read?
I read lying down most of the time but for my audio books I am usually walking or carrying out some chores. E-books in when I'm on the move.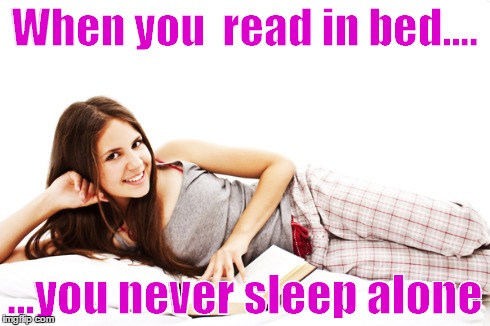 Do You take Your Current Read Everywhere You Go?
Yes. My current reads in audio and e-book formats go everywhere with me but my physical books stay back at home (sorry guys).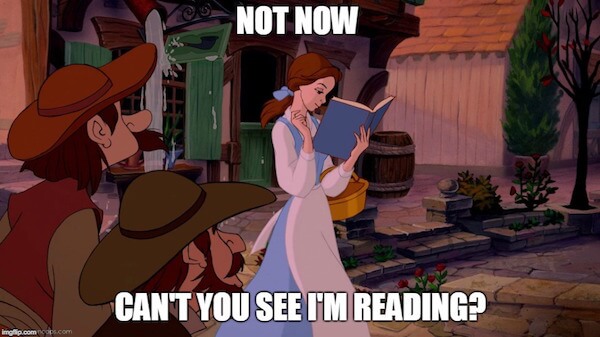 How Often Do You Update Your Goodreads Progress?
I always update my Goodreads as soon as I am done reading a book. I use it to track all the books I am currently reading and have read within a year.
---
So this is it!
I hope you enjoyed reading my response to this tag.
Would you like to do this tag too? Then I tag you.
Cheers and have a great day.
---
Copyright © Biyai Garricks
Unauthorized use and/or duplication of this material without express and written permission from this site's author and/or owner is strictly prohibited. Excerpts and links may be used, provided that full and clear credit is given to Biyai Garricks, rovingbookwormng.com with appropriate and specific direction to the original content.