This is the third book in this series and I have been patiently waiting for this book to be released since I read the last one. You can check out my reviews of the first two books (The Kiss Quotient and The Bride Test) in "Book Reviews" or using the search box on this blog.
This was another compelling and unputdownable book by this author. I call it "the icing on the cake". As usual, Helen Hoang took this autism themed story to another level by including sub-themes such as insecurity in relationships, toxic family relationships, illness, loss, self-discovery, love and acceptance. I was expecting something different or rather something not as heavy it turned out to be but boyyyy it was good. Both protagonists, Anna and Quan were so relatable and easily likable. As usual, a male protagonist who knows what he wants and goes straight to the point always wins my heart. There were also many lessons to learn from Anna's story especially the need to accept the fact that you are different and the importance of standing up for yourself.
This author has done so well with this entire series by using fiction to educate others about autism which is not a common practice. I highly recommend this book but I advise you read with caution as it contains some triggers especially around loss and illness. I look forward to more books by the author in the coming year.
Rating: 5 Stars
Published: August 31st 2021 by Berkley
Pages: 339
Genre: Romance
Buy: www.amazon.com
---
The Author: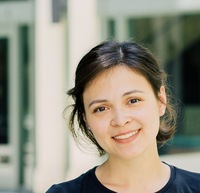 Helen Hoang is that shy person who never talks. Until she does. And the worst things fly out of her mouth. She read her first romance novel in eighth grade and has been addicted ever since. In 2016, she was diagnosed with Autism Spectrum Disorder in line with what was previously known as Asperger's Syndrome. Her journey inspired THE KISS QUOTIENT. She currently lives in San Diego, California with her husband, two kids, and pet fish.
---
Copyright © Biyai Garricks
Unauthorized use and/or duplication of this material without express and written permission from this site's author and/or owner is strictly prohibited. Excerpts and links may be used, provided that full and clear credit is given to Biyai Garricks, rovingbookwormng.com with appropriate and specific direction to the original content.